~ Interview with Arturo Santa Marina ~
---
Mit ihrer sackstarken Debüt-EP ´Incantations´ (siehe hier) haben die argentinischen SORCERER für gespitzte Ohren im Metal-Underground gesorgt. Derzeit arbeitet die Band an ihrem ersten abendfüllenden Werk. Streetclip fühlte Bandleader und Gitarrist Arturo Santa Marina auf den Zahn. Das Interview im Originalwortlaut:
Arturo, let's talk about the history of SORCERER. How did you guys come together and what's your musical background?
To begin with, I myself am the new guy in this group, actually, cause Charly Coria and Eduardo Grandin, —Sorcerer's singer and bassist— have been playing together for a long time now. They have quite an impressive career, in fact they were the chosen ones to play with Ross the Boss in Argentina recently. And Mariano Riva, the drummer, has known Charly for quite a long time, too.
Thing is I have played for a decade in a death metal band, but my passion has always been heavy metal, pure and simple. So, I left that band and decided to focus on this project, which I have had in my mind for years and for one thing or the other, I couldn't manage to materialize. It's hard task to face it alone, but I was truly certain it was what I wished to do. So, I started composing what came to be Incantation when Sorcerer was some unnamed band with unknown musicians already…. I recorded the tracks at home and one night in a concert I knew they were the right ones. I saw Charly and Eduardo playing and I didn't think about it for a second. I made the offer right away and that night, what would then become Sorcerer was born.
Your sound ist a well-crafted mix of US-Powermetal and Epic-Steel. Sanctuary, early Savatage and Manowar seem to be your biggest influences – am I right?
You're most right! That was the funny thing too. Before I would say a word to Charly that night, he praised my Savatage T-shirt. And Eduardo turned out to be another huge Savatage fan, as well. That was a clear sign! Anyway, we listen to a great deal of stuff and we mostly agree on the direction Sorcerer must go, as you could well notice in Incantation. Those you mentioned, to which we can add Vicious Rumors, Metal Church, to expand the list, are emblematic bands for Sorcerer, certainly.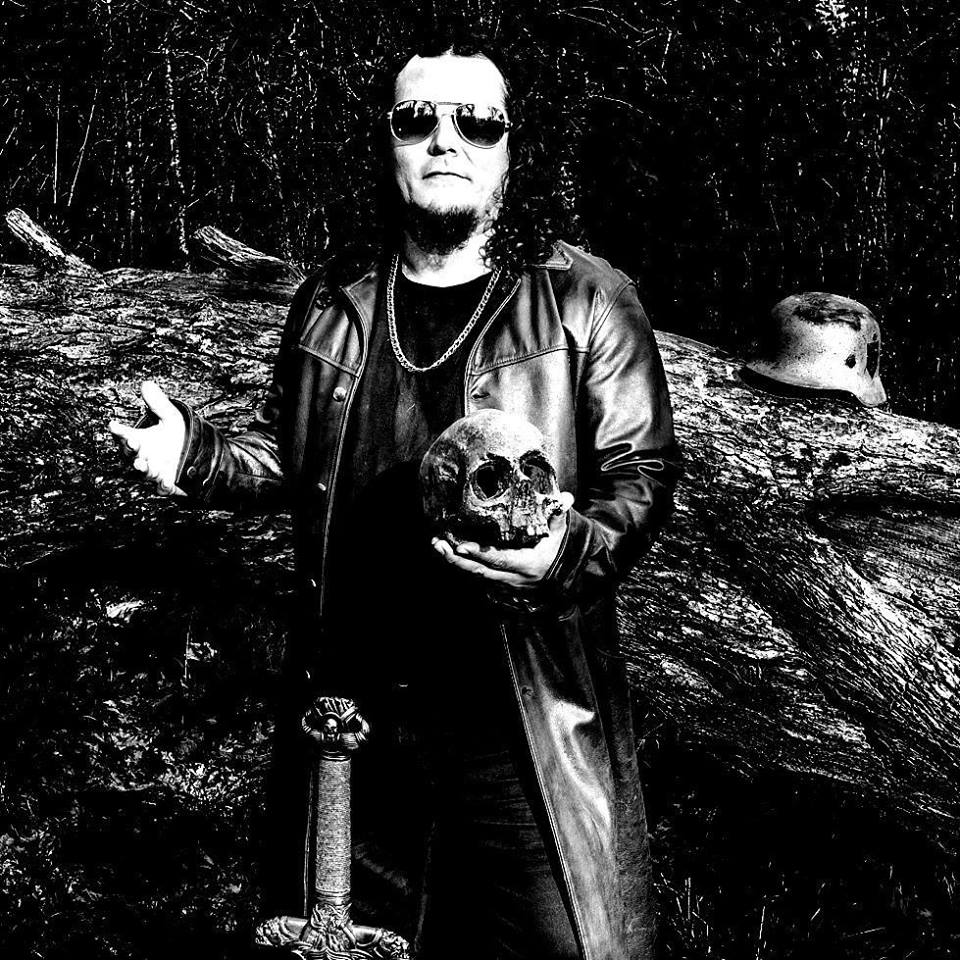 Is there a scene or a market for your kind of metal in Argentina?
Not at all, the scene is extremely small. Heavy metal in Argentina is very peculiar in comparison to other countries. Many who claim to be metalheads in Argentina have never ever heard Savatage… to illustrate my point somehow. They are closed to legendary Argentinian bands only and, save some exceptions, they are not interested in this kind of metal coming from the bands from abroad we have mentioned. This makes it hard for us, everything we have done was based on a great deal of effort, both spiritual and financial. There is no possibility to receive any kind of funding if you do not fit with the mainstream scene, and what we do is definitely not mainstream at all. Bands like ours must arrange their own gigs, pay for their studio sessions and for their material to be edited. And at the end of the day, you are certain you'll never recover all that money.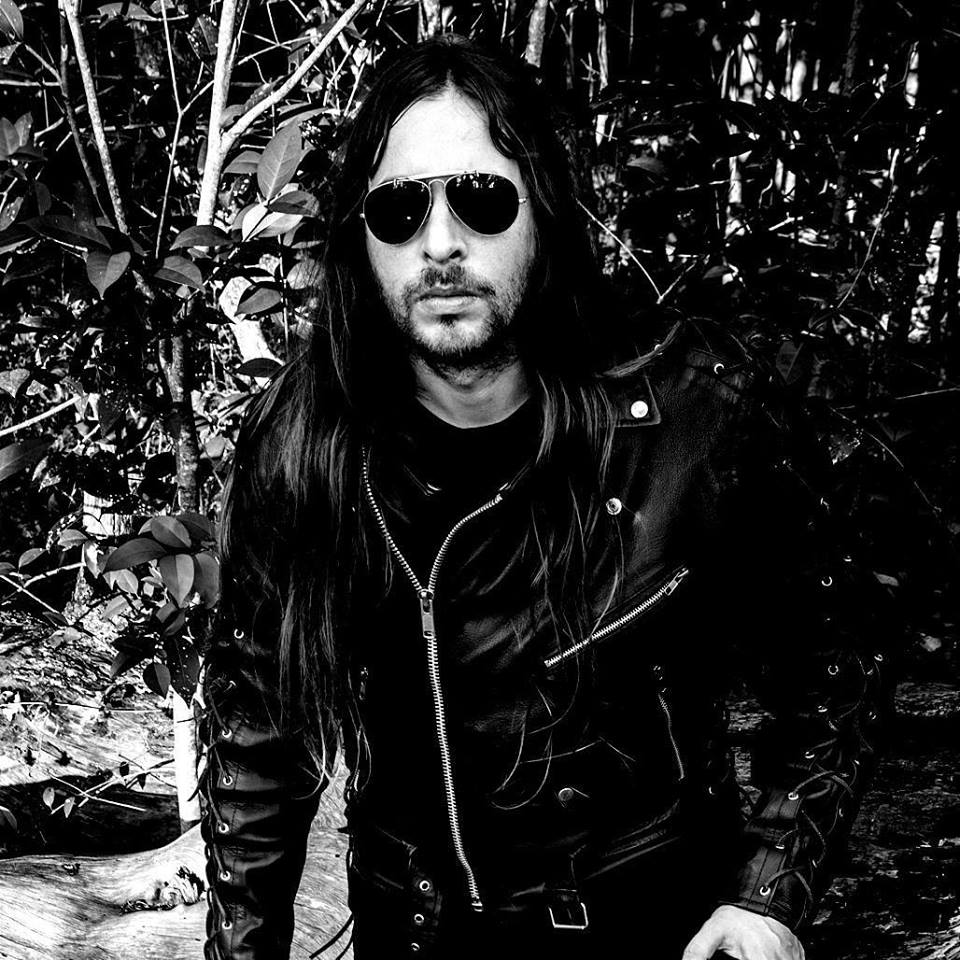 Can you recommend us some newer metal-bands from Argentina? Not necessarily in the style that you are playing.
There are many bands which take metal seriously despite all these hurdles. For instance last year, Feanor brought David Shankle and Sven D'anna to Buenos Aires and we had the honor to be invited to play with them.  It was quite of a heavy metal party for Argentinian true metalheads!
But it would be unfair to mention some bands and leave so many others out, there are many good ones hanging around.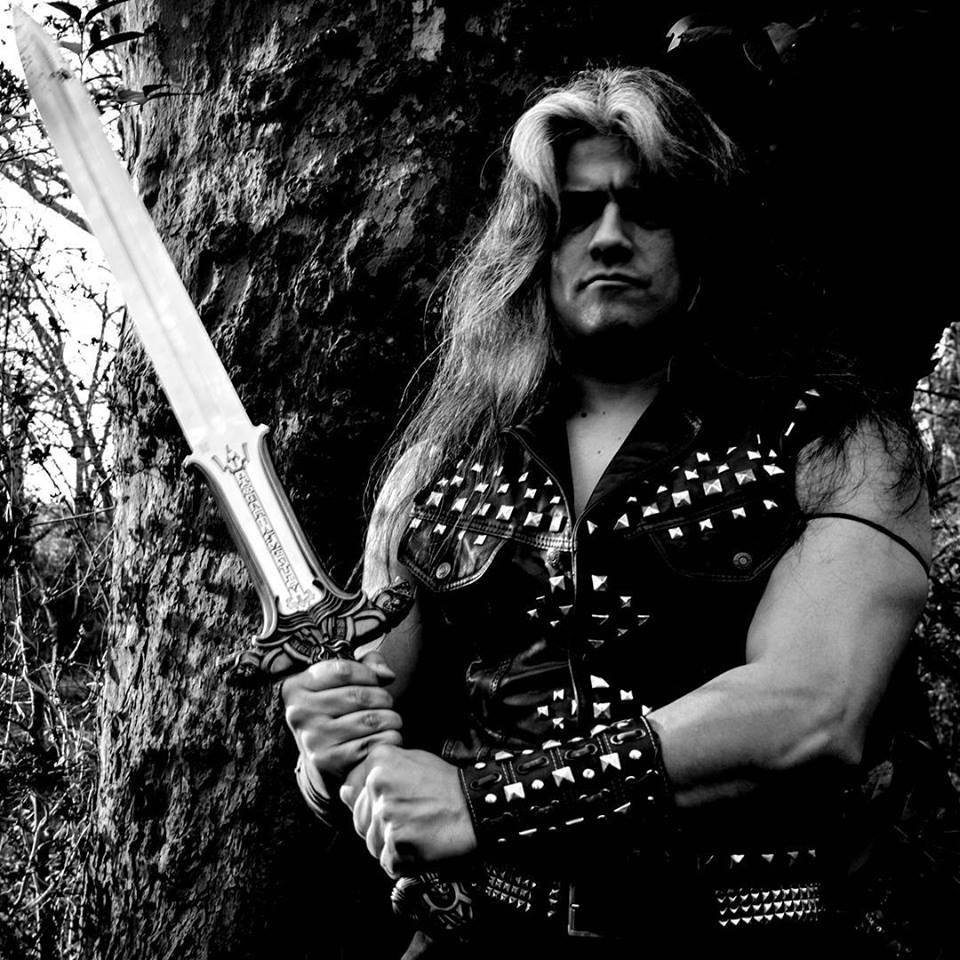 When can we expect the first full length from SORCERER? How many songs are already written for that one?
Well, we're in the pre production stage right now. We have all the tracks composition under way and even though it goes in the same direction as Incantation, I'm afraid the album will sound more mature and solid, cause it is not the reflect of my inspiration and my ideas alone anymore, it is the outcome of over two years of work together, live gigs, rehearsals, discussions and the guys' contributions and input. Simply put, it is now a band of four people sharing a clear view of Sorcerer's style and goals, determined to join forces and endure this battle together!
We expect to have the album out on the streets this year, if everything goes as planned.
Are there any plans to play outside of Argentina? Germany would be a nice place with festivals like Keep it True, Headbanger's Open Air, Trueheim and many more.
For sure! We are all dreaming about that every night, believe me! Truth is that I wouldn't like to sound repetitive, but it's difficult for an Argentinian band to embark on this kind of plan, literally! Flight tickets are really expensive and we live too far away, but we are fighting the fight! Actually it is one of our immediate goals to be able to play in Germany. I've been at HOA last year and told the guys:  we need to play in one of these festivals asap! The four of us agree on that, so we hope the new album can do well and we can make this dream true.
And let me add that this enthusiasm was surely reinforced by this experience in Germany last year, when I went on holiday, but got to meet fans who immediately became friends and really generous and supporting people, invaluable assets in Sorcerer's path. We are all hugely grateful for the warm and enthusiastic response we have had in Europe, but especially in Germany. We felt that already in the comments and reviews we read online, but being there and becoming aware that the guy next to you in a gig, so many miles away from home, got your EP months ago and is now praising your work,  it's just mind blowing for God's sake! Every word and sign of support and recognition means the world to us, so we'd like to express our deepest gratitude to you all.
A question that I have to ask: The bandname SORCERER is not the most original choice… Why did you choose it and don't you fear legal problems with the swedish Epic-Doomers on Metal Blade Records?
Well, the answer for this question can be found in the previous one.  I must tell you we did search on Metal Archives and knew about the other Sorcerer but it's not less true that the repercussion we had in Germany and many other countries in Europe was so unexpected for us that we did not see it as an issue at that point. And here comes another funny moment: I was taking some EPs for sale to a stall in HOA —where Swedish Sorcerer played—, and the owner asked me if I was playing with "them", pointing at two huge guys on my left. Pretty scary moment, especially with the other three Argentinian Sorcerer guys not there to back up me!  Hahaha. But, they came very kindly to shake my hand and I excused myself for borrowing their name. So I guess we're all in peace!
Thanks for your answers!