~ Fortsetzung unseres gewohnt kleinen Jahresrückblicks ~
---
( Teil I mit den Schönheitspreisen ist hier zu finden )
Michael Haifls
Top 30
1 TOM LIWA – Eine andere Zeit
2 GREEN ASPHALT – Green Asphalt
3 AL DI MEOLA, JOHN McLAUGHLIN & PACO DE LUCÍA – Saturday Night In San Francisco
4 WEYES BLOOD – And In The Darkness, Hearts Aglow
5 VITAM AETERNAM – Revelations Of The Mother Harlot
~
6 DOOMOCRACY – Unorthodox
7 KREATOR – Hate Über Alles
8 BLEEDING – Universe 25
9 GALAHAD – The Last Great Adventurer
10 SCORPIONS – Rock Believer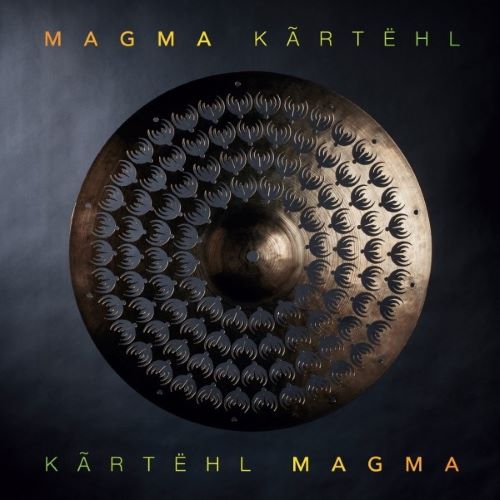 40 WATT SUN – Perfect Light
BEN CRAVEN – Monsters From The Id
DARK MILLENNIUM – Acid River
THE DÜSSELDORF DÜSTERBOYS – Duo Duo
HAVEN OF ECHOES – The Indifferent Stars
MAGMA – Kãrtëhl
MOTORPSYCHO – Ancient Astronauts
SATAN – Earth Infernal
KLAUS SCHULZE – Deus Arrakis
TOXIK – Dis Morta
~
BIG THIEF – Dragon New Warm Mountain I Believe In You
BLACK COUNTRY, NEW ROAD – Ants From Up There
B.S.T. – Herbst
DISILLUSION – Ayam
HAAVARD – Haavard
MESSA – Close
RAMMSTEIN – Zeit
JOE SATRIANI – The Elephants Of Mars
MANUEL SCHMID UND MAREK ARNOLD – Ziele
NEIL YOUNG & CRAZY HORSE – World Record
[  alphabetisch  ]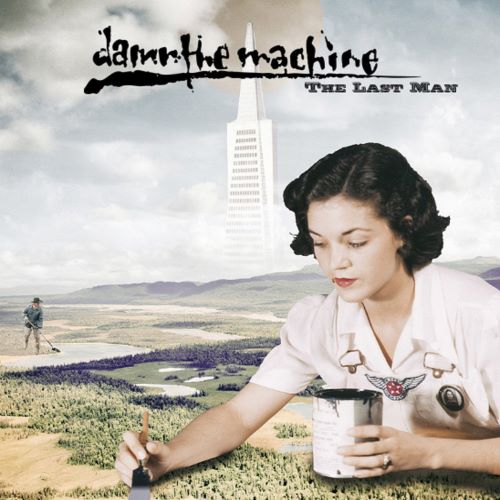 Demo-Ausgrabungen:
DAMN THE MACHINE – The Last Man
MYSTERY – 1992 The Lost Tapes
SURREALIST – Playing God
V/A-Kollektionen:
OST-KRAUT! – Progressives aus den DDR-Archiven 1970-1975 – Teil 1
Fremdkompositionen:
BRUCE SPRINGSTEEN – Only The Strong Survive
Vinyl-ReRelease:
HILDEGARD KNEF – Knef
Special-Tipp für den Nieten-Kumpel:
DESTRUCTION – Diabolical
Very Special-Tipps für den Prog-Bruder:
T – Pareidoliving
SOULSPLITTER – Connection
Stockhausen-Preis:
WESERBERGLAND – Sacrae Symphonia No. 1
Very Special-Tipp für die Rock-Schwester:
THE NEPTUNE POWER FEDERATION – Le Demon De L'Amour
Special-Tipp für das Geburtstagsgeschenk:
KLAUS MICHEL – The End
Marcus Köhlers
Top 30
THE AFGHAN WHIGS – How Do You Burn?
DAVE GROHL – Dream Widow
MELVINS – Bad Moon Rising
CAVE IN – Heavy Pendulum
SCARCITY – Aveilut
~
CHAT PILE – God`s Country
KREATOR – Hate Über Alles
VOIVOD – Synchro Anarchy
MACHINE HEAD – Of Kingdom And Crown
MESSA – Close
[  favorisiert  ]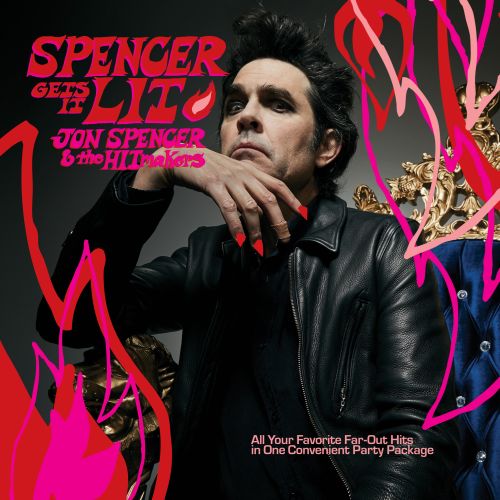 A PLACE TO BURY STRANGERS – See Through You
ANIMAL COLLECTIVE – Time Skiffs
BEACH HOUSE – Once Twice Melody
BILL CALLAHAN – Ytilaer
DISILLUSION – Ayam
DRY CLEANING – Stumpwork
HANGMAN`S CHAIR – A Loser
HURRAY FOR THE RIFF RAFF – Life On Earth
JON SPENCER & THE HITMAKERS – Spencer Gets It Lit
KEN MODE – Null
MATT PIKE – Pike Vs The Automaton
RUSSIAN CIRCLES – Gnosis
SLIPKNOT – The End, So Far
STÖNER – Totally
THE LORD + PETRA HADEN – Devotional
[  alphabetisch  ]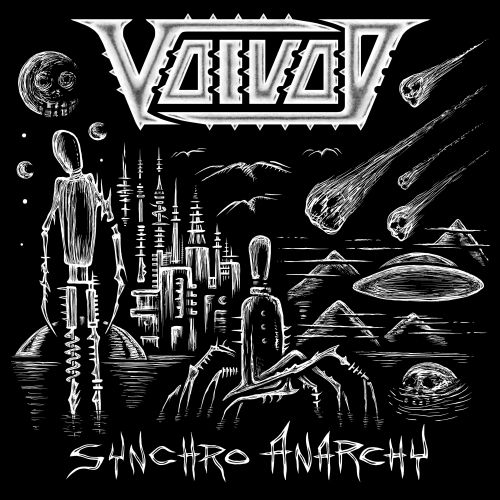 Top 5 Rereleases:
ALICE IN CHAINS – Dirt
MORTAL SIN – Mayhemic Destruction
SACRIFICE – Torment In Fire
SAVATAGE – Hall Of The Mountain King
TANK – Filth Hounds Of Hades
Jürgen Tschamlers
Top 30
RAZOR – Cycle Of Contempt
MY SLEEPING KARMA – Atma
KING BUFFALO – Regenerator
ORIANTHI – Rock Candy
RIOT CITY – Electric Elite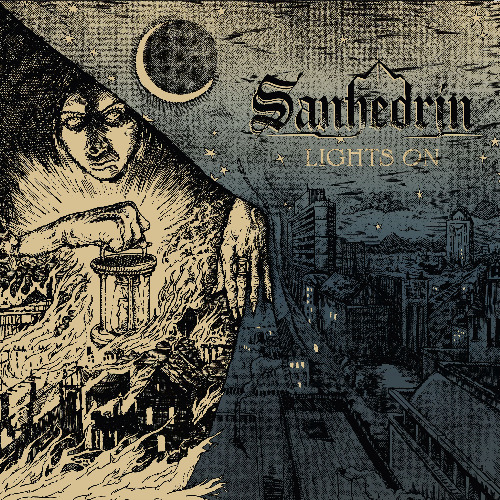 AVATARIUM – Death, Where Is Your Sting
BASTET – Bastet
DIGGETH – Zero Hour In Doomtown
DOROTHY – Gifts From The Holy Ghost
DESTRUCTION – Diabolical
ELIMINATION – Echoes Of The Abyss
ETHEREAL REALM – Enter The Realm (EP)
GREYHAWK – Call Of The Hawk
GOMORRA – Dealer Of Souls
HYPERIA – Silhouettes Of Horror
INTOXICATED (FL) – Watch You Burn
IRONFLAME – Where Madness Dwells
KREATOR – Hate über alles
LARKIN POE – Blood Harmony
LEATHERWOLF – Kill The Hunted
MEGADETH – The Sick, The Dying…And The Dead!
MICHAEL MONROE – I Live Too Fast To Die Young
NEW HORIZON – Gate Of The Gods
RESISTANCE – Skulls Of My Enemy
SANHEDRIN – Lights On
SUMERLANDS – Dreamkiller
SIREN – A Mercenary`s Fate
SATAN`S BLADE – Curse Of The Blade
STEEL INFERNO – Evil Reign
VIO-LENCE – Let The World Burn
[  alphabetisch  ]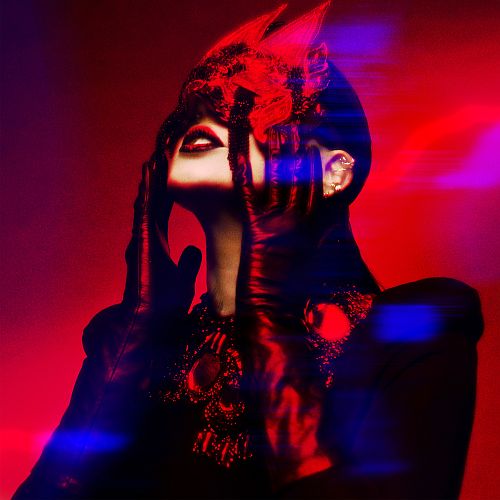 Newcomer mit Potential:
ASYLUM – Tyrannicide
Beste Re-Releases:
DEMOLITION 23 – Demolition 23  (Vinyl Version)
SIREN – Financial Suicide (Vinyl Version)
GOTHIC KNIGHTS – Kingdom Of The Knights (Vinyl Version)
TALIÖN – Killing The World (CD Version)
JONES STREET – Out Of The Gutter (CD Version)
AMPYRE –Ampyre EP (Vinyl Version)
ORACLE – As Darkness Reigns (Vinyl Version)
MORTAL SIN- Mayhemic Destruction (Vinyl Version)
PARISH – Envision (Vinyl Version)
Was man sonst noch haben muss, was 2022 veröffentlicht wurde:
DÉTENTE – Official Live`86 Bootleg (CD und Vinyl Version)
ANTIOCH – V (Vinyl Version)
SACRIFICE – Live in`85 (Vinyl Version)
Best Reads:
Nöthin` but a good time-The uncensored history of the 80s Hard Rock Explosion
Beste Live Events:
Headbangers Ball Tour 2 (Vio-Lence, Xentrix, etc.)
Festival De Vouziers- Vouziers (Frankreich)
Electric Boys –Indoor Sommer Fest, Hamburg
Sacred Reich – 7er Club, Mannheim
Electric Citizen – Substage, Karlsruhe
Rose Tattoo – Roxy, Ulm
Sanhedrin – 7er Club, Mannheim
Existance – La Laiterie, Strasburg
Nashville Pussy – La Maison Bleue, Strasburg
George Thorogood – Hugenottenhalle, Neu-Isenburg
Meistgehörte Songs übers Jahr gesehen, um die Laune zu steigern:
DANNY VERA – Rollercoaster
RAZOR – Miami
ACID – Black Car
H.E.A.T. – Victory
MALTEZE – Count Your Blessings
WARHEAD – Whore
CHRIS ISAAK – Wicked Game
STEELER – Killing Time
RIOT – Here We Come Again
CROWN HANDS – White Buffalo
MUSTASCH – Ransacker
Rip Offs des Jahres – Irre Preise -Total Abzocke:
IRON MAIDEN-The Number Of The Beast/Beast Over Hammersmith Vinyl  ca. 83 Euro
SAMMY HAGAR & The CIRCLE – Crazy Times (Vinyl Version) ca. 35-43 Euro
LEE AARON – Elevate (Vinyl Version) ca. 28-30 Euro
Idioten, Denunzianten, Verblendete der sogenannten "deutschen" Metal Szene:
Ich will ja niemanden bloßstellen (obwohl es vielleicht nötig wäre, um deren wahre Gesinnung zu zeigen), aber deutlich zu viele Honks, die in den letzten zwei Jahren andere attackiert und denunziert haben, wegen abweichender Meinung. Brauch ich nicht. Fuck you.
U.Violets
Top 30
AMORPHIS – Halo
BLUT AUS NORD – Disharmonium – Undreamable Abysses
BLUT AUS NORD – Lovecraftian Echoes
COLDWORLD – Isolation
DARKHER – The Buried Storm
DARKTHRONE – Astral Fortress
DARVAZA – Ascending Into Perdition
(DOLCH) – Nacht
E-L-R – Vexier
IBARAKI – Rashomon
IMHA TARIKAT – Hearts Unchained – At War With A Passionless World
IMPERIAL TRIUMPHANT – Spirit Of Ecstasy
IN APHELION – Moribund
LILI REFRAIN – MANA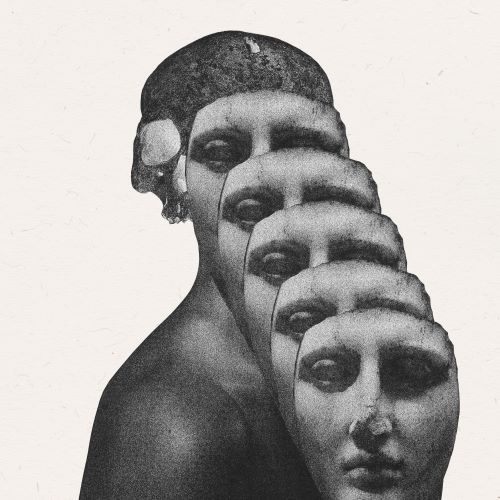 MESSA – Close
MYTHOSPHERE – Pathological
NERO KANE – Of Knowledge and Revelation
NUBIVAGANT – The Wheel and the Universe
PHANTOM SPELL – Immortal's Requiem
RUMOURS – The Lower We Sink, The Less We Care
SATYRICON – Satyricon & Munch
SIGH – Shiki
SLÆGT – Goddess
SONJA – Loud Arriver
SUMERIAN TOMBS – s/t
THE HALO EFFECT – Days of the lost
THE LOVECRAFT SEXTET – Miserere
ULTHA – All That Has Never Been True
UNRU – Die Wiederkehr Des Verdrängten
VANUM – Legend
[  alphabetisch  ]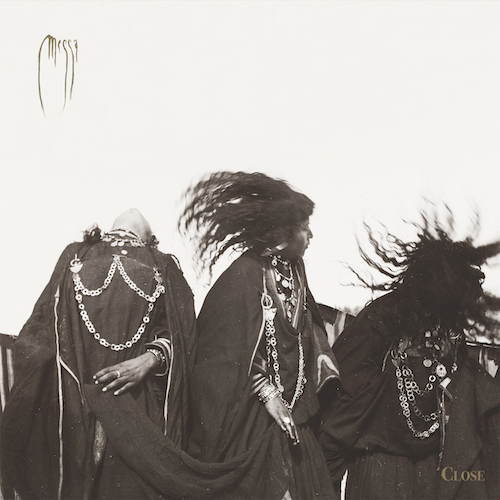 EPs/MiniLPs:
BEDSORE / MORTAL INCARNATION – Split
CARONTE – Circle
GOTT – The Colour Empty
HULDER – The Eternal Fanfare
SPEGLAS – Time, Futility & Death
Mario Wolskis
Top 25
ADVENTURE – Tales Of Belle Pt. 2: Unveiled By Fire
ARRAYAN PATH – Thus Always To Tyrants
HELL THEATER – S'Accabadora
IMAGINAERIUM- The Rise Of Medici
THEM – Fear City
~
ASH OF ASHES – Traces
HAMMER KING – Kingdemonium
LORD VIGO – We Shall Overcome
VIOLET – Illusions
WUCAN – Heretic Tongues
[  alphabetisch  ] 
DIRTY SHIRT – Get Your Dose Now!
LUZIFER – Iron Shackles
MANIGANCE – Le Bal Des Ombres
CORELEONI – III
QUASIMODO – Cancer City
ANIMALIZE – Meat We're Made Of
TRAITOR – Exiled To The Surface
TANKARD – Pavlov's Dawgs
ANTYRA – Poiema
OKRA PLAYGROUND – Itku
LEGIONS OF THE NIGHT – Hell
VERITATES – Silent War
HÖWLER – Descendants Of Evil
AVATARIUM – Death, Where Is Your Sting?
YEOS – Sobreviviré
Live-Erlebnisse 2022:
No Playback Festival Tag 2
Iron Fest Open Air
TANKARD, Mannheim
THE BREW, Bensheim
WUCAN, Weinheim
Wiederentdeckungen & Re-Releases:
BROTHERS GRIMM – Helm's Deep
SORTILÉGE – Lamres De Heros
FORMEL 1 – Auf dem Weg Nach Oben
V/A – Amiga Metal Box af 5 CDs
V/A – Ost-Kraut Progressives aus den DDR-Archiven
Emotionalster Song 2022:
ASH OF ASHES – To Those Long Forgtten
Less Leßmeisters
Top 30
ARENA – The Theory Of Molecular Inheritance
BASTET – Bastet
DOOMOCRACY – Unorthodox
DOROTHY – Gifts From The Holy Ghost
LORD VIGO – We Shall Overcome
MICHAEL ROMEO – War Of The Worlds, Pt. 2
ODDLAND – Vermilion
SUMERLANDS – Dreamkiller
THRESHOLD – Dividing Lines
TIME HORIZON – Power Of Three
[  alphabetisch  ]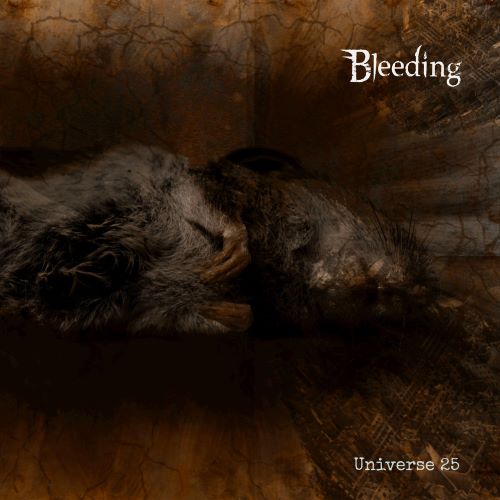 ARCH ENEMY – Deceivers
ARDARITH – Home
BEYOND THE GATES – Same
BLACK OATH – Emeth Truth and Death
BLEEDING – Universe 25
CANDLEMASS – Sweet Evil Sun
CARMERIA – Advenae
DEATON LEMAY PROJECT – The Fifth Element
GHOST – Impera
HAMMER KING – Kingdemonium
HIGHWAYS – Texas Is Coming For You
LAZARUS DREAM – Lifeline
NITE – Voices Of The Kronian Moon
QUEENSRŸCHE – Digital Noise Alliance
SANHEDRIN – Lights On
SOULSPLITTER – Connection
SPIRAL SKIES – Death Is But A Door
THEM – Fear City
TONY MARTIN – Thorns
VOIVOD – Synchro Anarchy
[  alphabetisch  ]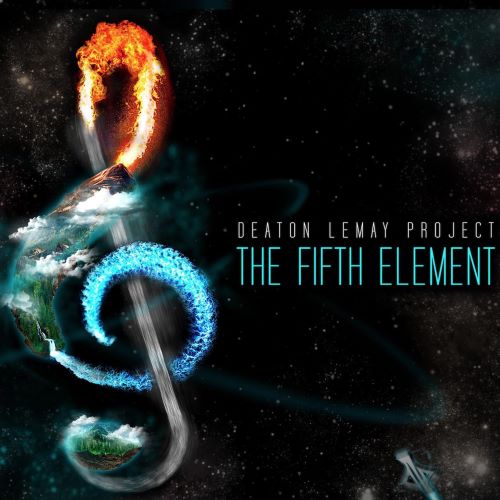 (I was) too late for 2021:
ADON FANION – The Spiritual Suicide
BLACKHEARTH – The Wrath Of God
CYNIC – Ascension Codes
DORDEDUH – Har
FOOLS GARDEN – Captain … Coast Is Clear
HIGHWAYS – Texas Is Coming For You
LACRIMOSA – Leidenschaft
MASTODON – Hushed And Grim
MEMORY GARDEN – 1349
NEKKROMANIAC – Plague Eater
Abschiedsalbum des Jahres:
ERIC WAGNER – In The Lonely Light Of Mourning
Pornoveröffentlichung des Jahres:
ARJEN ANTHONY LUCASSEN'S STAR ONE – Revel In Time (Earbook-Edition)
Pornoreissue des Jahres:
AYREON – Universal Migrator Part I & II (Earbook-Edition inklusive Comic)
Livedokument des Jahres:
VANDEN PLAS – Live & Immortal (Doppelvinyl)
Compilation des Jahres:
STORM CRUSHER – 10th Anniversary (Doppelvinyl)
Keine Rohstoffverschwendung von Vinyl:
TITAN FORCE – Titan Force
Einer covert wie Keiner:
UDO DIRKSCHNEIDER – My Way
Ohne Strom aber mit Herz:
GROBSCHNITT – Acoustic Album
Die eine Box um sie alle zu knechten:
QUEEN – The Platinum Collection (sex bunte Scheiben)
Mainstream und dennoch Spass dabei:
SCORPIONS – Rock Believer
RAMMSTEIN – Zeit
Futter für Auge, Ohr und Hirn:
THE ORVILLE – Staffel III (der wahre Geist von STAR TREK lebt…)
EXCEPTION – grafische High-End Sci-Fi Animation mit Horrorelementen und starker Story
LOVE, DEATH & ROBOTS – Staffel III (ohne Worte – Heavy Metal pur)
High Hopes for 2023:
– DISPYRIA – The Story Of Marion Dust (featuring Zak Stevens / ex-SAVATAGE)
– King Diamond bringt eine neue MERCYFUL FATE raus, läutet damit den Weltfrieden ein, besiegt Hungersnöte und vollbringt nebenbei die Zeitenwende im Klimaschutz. Sonst kriegt das ja sowieso keiner hin. Wenn nicht er, wer sonst?
Harald Pfeiffers
Top 30
1 BUDDY GUY – The Blues Don't Lie
2 FEHLFARBEN – ?0??
3 LARKIN POE – Blood Harmony
4 CROWBAR – Zero And Below
5 ANNA AARON – Gummy
~
ERIC GALES – Crown
ROCKY MTN ROLLER – Haywire
SLEEPING CHILD – Supermovian Remnant
JAY TRAINER – A Whisper Of Ruin
VALLEY OF THE SUN – The Chariot
[  alphabetisch  ]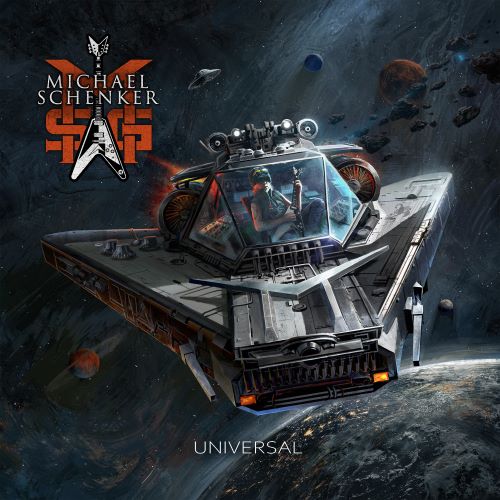 NEAL BLACK AND THE HEALERS – Wherever The Road Takes Me
BLACK SWAN – Generation Mind
DIVIDED HEAVEN – Oblivion
THE END A.D. – Badlands
GOODBYE JUNE – See Where The Night Goes
GRAHAM BONNET BAND – Day Out In Nowhere
DAMIEN JURADO – Reggae Film Star
KONQUEST – Time And Tyranny
JOHN MELLENCAMP – Strictly A One-Eyed Jack
MSG-MICHAEL SCHENKER GROUP – Universal
MIDWICH CUCKOOS – Death Or Glory
BETH ORTON – Weather Alive
PHANTOM SPELL – Immortal's Requiem
PROTECTOR – Excessive Outburst Of Depravity
SATYRICON & MUNCH – Satyricon & Munch
SPIRITS OF FIRE – Embrace The Unknown
STONE AXE – Stay Of Execution
THUNDER – Dopamine
SNOWY WHITE – Driving On The 44
EDGAR WINTER – Brother Johnny
[  alphabetisch  ]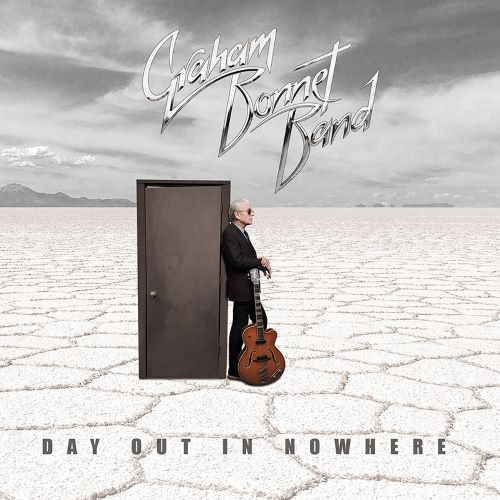 Beste Re-Releases:
THIN LIZZY – The Boys Are Back In Town – Live At The Sydney Opera House / PHILIP LYNOTT – Songs For While I'm Away
THIN LIZZY – Jailbreak (Vinyl Me, Please)
AMYL AND THE SNIFFERS – Comfort To Me (Deluxe Edition – 2 LP)
TANK – This Means War
ERIC CLAPTON – Nothing But The Blues
Sir Lord Dooms
Top 30
IRON GRIFFIN – Storm Of Magic
DARKTHRONE – Astral Fortress
IN GRIEF – An Eternity Of Misery
SATAN – Earth Infernal
G.O.L.E.M. – Gravitational Objects Of Light, Energy And Mysticism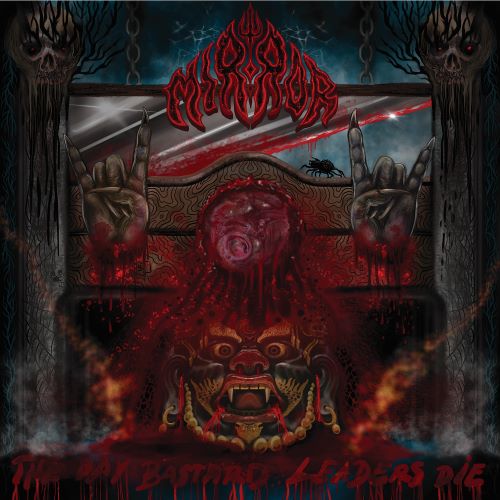 LAS CRUCES – Cosmic Tears
FRIENDS OF HELL – Friends Of Hell
AUTOPSY – Morbidity Triumphant
MIRROR – The Day Bastard Leaders Die
MIDAS – Midas
ARKHAM WITCH – Swords Against Death
STATIC ABYSS – Labyrinth Of Veins
WHITE TOWER – White Tower
CAUCHEMAR – Rosa Mystica
FER DE LANCE – The Hyperborean
VORTICE – Tienes Que Luchar!
SACRAL NIGHT – La Diadème D'argent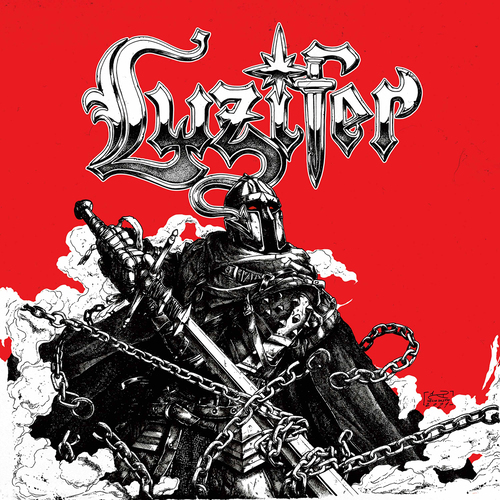 NIGROMANTE – Summon The Devil
ALBERT BELL'S SACRO SANCTUS – Sword Of Fierbois
LUZIFER –  Iron Shackles
DISILLLUSION – Ayam
CANDLEMASS – Sweet Evil Sun
DEATHSPELL OMEGA- The Long Defeat
BANCO DEL MUTUO SOCCORSO – Orlando: Le Forme Dell Amore
MAGMA – Kartehl
SPECKMANN PROJECT – Fiends Of Emptiness
BLOODSTORM – Cursedness Of The Cinder Witch
MAULE – Maule
POWERHEAD – Curse Of Stone
BIWO – Life And Death
Frohes Fest und einen "Guten Rutsch" ins neue Jahr wünschen Euch

Ute, Harald, Jürgen, Less,
Mario, Marcus, Sascha und Michael
im Namen des gesamten SaitenKult-Teams!