CIRCU5 – the project of multi-instrumentalist Steve Tilling (TC&I) – is now a full band and hitting the road in a series of shows. Joining CIRCU5 are Mark Kilminster (ex-TIN SPIRITS) on bass and vocals, drummer Greg Pringle (Roger Daltrey Band), and Matt Backer (Julian Lennon) on guitar and vocals.
CIRCU5 (pronounced 'circa five') debuts live at Fusion festival, The Civic, in Stourport on 24 March, followed by shows at The Fiddler's Elbow in London on 28 March (with IT and Tom Slatter), The Water Rats in London on 14 June (with Mellotronanism), and The Cellar Bar in Devizes on 16 June.
"It's great not being the sole freak in CIRCU5 anymore," said Steve. "Mark, Matt and Greg are world-class and bring a fresh edge to the music. We can't wait to get out there."
Mark Kilminster is equally fired up. "I'm honoured to be part of CIRCU5," he said. "The songs are all gems. Complex, demanding and an absolute joy to play. A bass player's dream."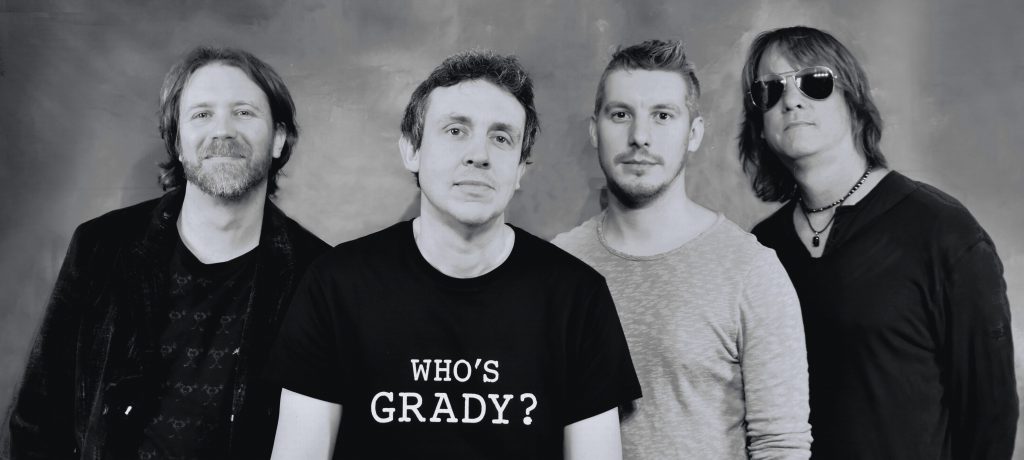 Steve only considered turning CIRCU5 into a live act after playing six sold-out shows with TC&I (the band of XTC's Colin Moulding and Terry Chambers) in November last year. "The shows proved anything's possible. Like CIRCU5, XTC songs are quite knotty and many had never been played live before. We had to weave them into new shapes to suit the live format. It worked – and I wanted to do the same with CIRCU5."
The debut CIRCU5 album was released in September 2017 to global acclaim (look here). Reviews highlighted its strong melodies, layered harmonies, and instrumental twists and turns – with an intriguing story about a child raised as a psychopath in a secret government experiment. Steve performed almost all instrumental and vocal duties, with guest spots from musicians including Dave Gregory (Big Big Train, XTC) and Johnny Warman.
To find out more about CIRCU5's shows and album (available on CD in a book-style package with a 28-page booklet, download card and 'secret' document), visit www.circu5.com