~ Interview mit Bruno Masulli ~
---
Natürlich muss nach der letzten und aktuellen Scheibe ´Emperor Of Hell – Canto XXXIV´ von IN AEVUM AGERE ein Interview mit Bruno Masulli her. Der italienische Tausendsassa erweist sich erneut als epischer Doom-Meister und berichtet im Interview nicht nur über die Vertonung der Dante-Sage, hier im englischen Originalwortlaut unseres Gespräches nachzulesen:
Hello Bruno, congratulations on the new album, which was released at the end of last year.
Hi Michael, thank you for your words, yes, the album was released on November 21.
We can also congratulate you on the label "Metal on Metal", because it took a long time, seven years until the successor of your debut could be released, now only two years.
It only took two years because ´Canto III´ was a great stimulation to write new material. I already had a lot of ideas; new material was ready but I wanted to go back to reading Dante's inferno and easily new songs came out. Anyway, experience pays and it's a very important thing.
Where do you see yourself in the metal scene today?
Where do i see myself? In the same place as before. In the studio to continue my musical journey and always learning something day by day.
Are there similar Doom groups to IN AEVUM AGERE?
I don't think so, also because it would be bad if there was someone like me around ( 😀 I'm joking ). I think there are many bands out there with their own style and personality. And I think everyone deserves respect.
Does ´Emperor Of Hell – Canto XXXIV´ continue the Dante saga lyrically and musically, or is it just another excerpt from the story?
I think that this canto (Canto XXXIV) is very important, because it is the link between the end of Dante's hell and the continuation to other worlds of the afterlife that Dante will visit on his extraordinary journey. However, in ´Emperor Of Hell – Canto XXXIV´ other circles of hell are described, those that Dante himself describes as "the real hell" and therefore there was still material to be done.
Which tragic scenes from Dante do we experience with the new disc?
The last round, (the traitors against their benefactors), where Dante meets lucifer, in a place of silence and ice. Then, "The city of Dis", It's the place of hell where there are heretics, that is, those who denied the immortality of the soul. The "malebolge" the deepest hell, where the fraudulent are punished in all their forms of sin. The circle of the Tyrants, who are immersed in a river of boiling blood, and finally I wanted to dedicate a song describing the dark forest where Dante is found, in the first canto, at the beginning of the divine comedy.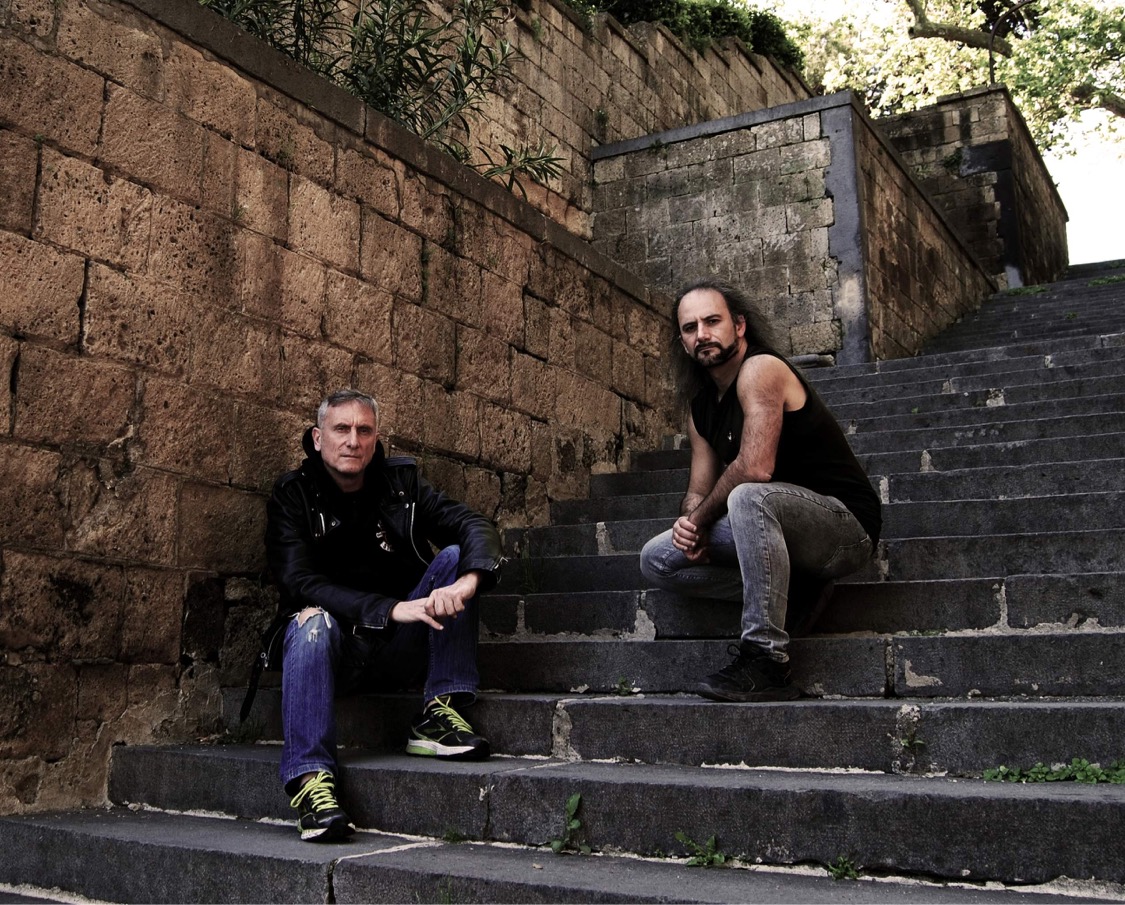 What tragic stories can you tell us from life in Italy over the past years?
I think, each country has its own stories and so many tragedies to tell. But it's obvious that in the last two years, the world has had a story in common that will be told to the new generations.
Is finding fellow musicians still that difficult?
Yes, a lot! Actually, it has always been difficult to find perfect ones for my projects and bands in general. I know I'm  very demanding and stubborn but not just for myself but only for the band, for the final product, but anyway in the underground there are still many good musicians.
How do you see the development of the scene at the moment?  
I think that in all times there is always a lot of good music and a lot of bands that contribute to the good name of metal. There are hard times like this and others where there is more excitement and enthusiasm. We wait all for better times and in the meantime there are those who continue to make music.
Do you see a fresh breeze moving in somewhere?
There is always a fresh breeze, at any time, otherwise we wouldn't be doing what we do.
Do you have offers for other festivals after "Doom Over Vienna"?
No, it got more difficult in this period of course. But we hope to back in Austria in the spring.
What live-performance opportunities are there for you at the moment?
You know there are no particular possibilities at this moment for obvious reasons. But our expectations are always those of going to play abroad again.
How do you pass the time besides music?
I do sports, running and martial arts. It takes a lot to stay in fit and release tension. I walk a lot to admire the landscapes and anyway most of the time I spend in my studio also practicing with theatrical monologues and readings. I like silence and privacy.
Can you give us any recommendations for other groups from Italy?
There are a lot of great bands in Italy, but I can mostly tell you about the bands with which I have often shared the stage too. Epitaph, Drakkar, Crimson Dawn or Last Frontiers, Circle Of Witches, Opera Nera, they are all bands from the north to the south of Italy that keep their path for a long time.
What song material from your other groups are you currently working on?
I'm also working to an album inspired by the Sabatini's romance called "Captain Blood", and I'm preparing something for 2022, and lot of material of most of my projects and bands is well advanced, but it's very early to talk about their official releases.
And when will IN AEVUM AGERE and/or Dante continue?
We will release a new EP this year with songs that will conclude the Dante's inferno themes. Then we will see.
https://www.facebook.com/inaevumagere/
Mehr von IN AEVUM AGERE