~ Fortsetzung unseres gewohnt kleinen Jahresrückblicks ~
---
( Teil I mit den Schönheitspreisen ist hier zu finden )
Michael Haifls
Top 30
A KEW'S TAG – Hephioz
MEMORY GARDEN – 1349
NARDI, KENN – Trauma
SHAMBLEMATHS – 2
WITHERFALL – Curse Of Autumn
~
BLACK COUNTRY, NEW ROAD – For The First Time
FLOATING POINTS, PHAROAH SANDERS & LONDON SYMPHONY ORCHESTRA – Promises
OLD MAN WIZARD – Kill Your Servants Quietly
TERRA ODIUM – Ne Plus Ultra
TRANSATLANTIC – The Absolute Universe
[  alphabetisch  ]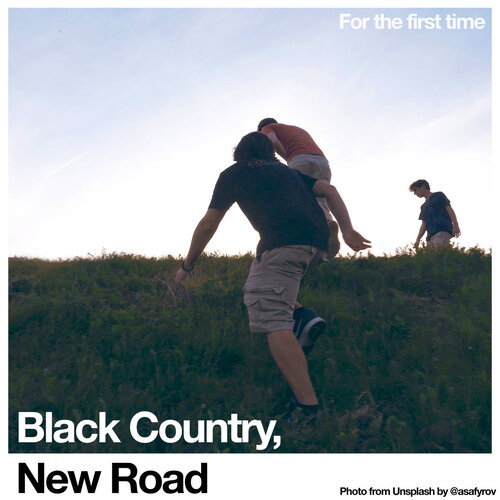 ARGOS – The Other Life
JOAN ARMATRADING – Consequences
IRON MAIDEN – Senjutsu
SHUMAUN – Memories & Intuition
SILVER TALON – Decadence And Decay
SOEN – Imperial
SOUP – Visions
STYX – Crash Of The Crown
SUNRISE DREAMER – A World To Know
ZYCH – Dante's Inferno Part I
~
BLACK MIDI – Cavalcade
GODSPEED YOU! BLACK EMPEROR – G_d's Pee AT STATE'S END!
INTERNATIONAL MUSIC – Ententraum
MONO – Pilgrimage Of The Soul
NICK CAVE & WARREN ELLIS – Carnage
REFLECTION CLUB – Still Thick As A Brick
ROBERT GÖRL & DAF – Nur Noch Einer
SQUID – Bright Green Field
TRYTAN – Blood Of Kings
WHEEL – Preserved In Time
[  alphabetisch  ]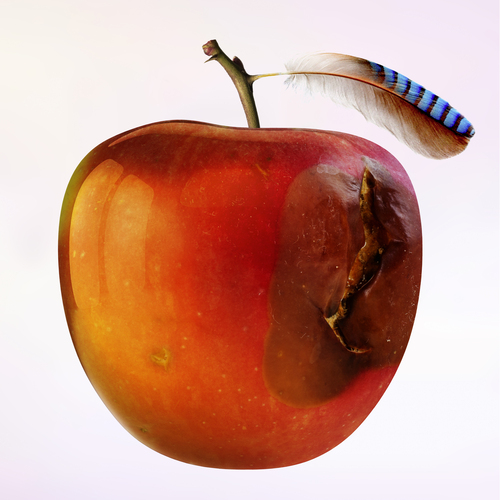 EP-Schönheiten:
DER EWIGE TAG – Meteore
PART OF THIS MACHINE – Collision
VEKTOR / CRYPTOSIS – Transmissions Of Chaos
Deutsche Schönheitspreise:
DAGOBERT – Jäger
DRANGSAL – Exit Strategy
FLOWERPORNOES – Morgenstimmung
GEWALT – Paradies
Das Jahrhundert-Comeback:
ABBA
Live-Erlebnisse unter Kopfhörer:
BRUCE SPRINGSTEEN E STREET BAND – The Legendary 1979 No Nukes Concerts
Very Special-Tipps für die Rock-Schwester:
THE ANCHORESS – The Art Of Losing
XIXA – Genesis
Special-Tipps für den Nieten-Kumpel:
PORTRAIT – At One With None
CAULDRON BORN – Legacy Of Atlantean Kings
Very Special-Tipps für den Prog-Bruder:
THE ANCESTRY PROGRAM – Mysticeti Ambassadors Part 1
BEND THE FUTURE – Without Notice
CYCLOPEAN WALLS – Enter The Dreamlands
ISILDURS BANE & PETER HAMMILL – In Disequilibrium
PHILM – Time Burner
TILLISON REINGOLD TIRANTI – Allium: Una Storia
Special-Tipp für das Geburtstagsgeschenk:
ASK THE SLAVE – Good Things Bad People
Special-Tipp für den Konzept-Freak:
PARZIVAL – David – The Hymn
Special-Tipp für den Schnurrbart-Onkel:
LYNX – Watcher Of Skies
Special-Tipp für Kansas und die Welt:
ROBBY STEINHARDT – Not In Kansas Anymore
Der muntere Boxen-Segen:
ARCTURUS – Stars And Oblivion – Complete Works 1991 – 2002
DAVID BOWIE – Brilliant Adventure (1992 – 2001)
BULLDOZER – Ride Hard – Die Fast
CARAVAN – Who Do You Think We Are?
NICK CAVE & THE BAD SEEDS – B-Sides & Rarities (Part I & II)
ELEMENT OF CRIME – Vinyl Box 1994-2010
FAUST – 1971-1974
LES HOMMES SAUVAGES – Anthology
IHSAHN – The Hyperborean Collection
BILLY JOEL – The Vinyl Collection Vol. 1
KREATOR – Under The Guillotine
JOHN MAYALL – The First Generation 1965 – 1974
POPOL VUH – Vol. 2 – Acoustic & Ambient Spheres
VAN DER GRAAF GENERATOR – The Charisma Years 1970–1978
Marcus Köhlers
Top 30
IRON MAIDEN – Senjutsu
DORDEDUH – Har
MASTODON – Hushed And Grim
MELVINS – Working With God
EXODUS – Persona No Grata
~
AT THE GATES – The Nightmare Of Being
DARKTHRONE – Eternal Hails….
GENGHIS TRON – Dream Weapon
KHEMMIS – Deceiver
TRIBULATION – Where The Gloom Becomes Sound
[  alphabetisch  ]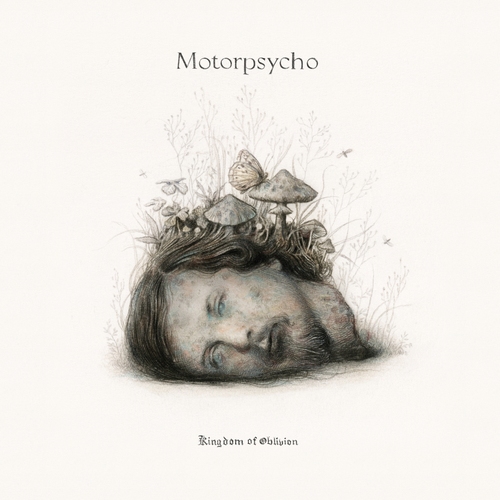 ARCHGOAT – Worship The Eternal Darkness
CARCASS – Torn Arteries
DEAFHEAVEN – Infinite Granite
DINOSAUR JR. – Sweep It Into Space
EYEHATEGOD – A History Of Nomadic Behavior
FLOTSAM & JETSAM – Blood In The Water
LAMP OF MURMUUR – Submission And Slavery
LUCIFER – IV
MOGWAI – As The Love Continious
MOTORPSYCHO – Kingdom Of Oblivion
RED FANG – Arrows
SIJJIN – Sumerian Promises
STORMKEEP – Tales Of Othertime
SUCCUMB – XXI
THE NIGHT ETERNAL – Moonlit Cross
TY SEGALL – Harmonizer
UNTO OTHERS – Strength
WHEEL – Preserved In Time
YAUTJA – The Lurch
YOTH IRIA – As The Flame Withers
[  alphabetisch  ]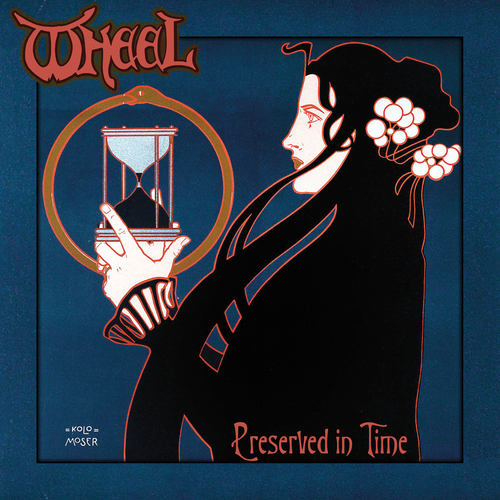 Jürgen Tschamlers
Top 30
TOWER – Shock The System
CROWNS LAND – White Buffalo
EXISTANCE – Wolf Attack
TEMTRIS –Ritual Warfare
STARLIGHT RITUAL – Sealed In Starlight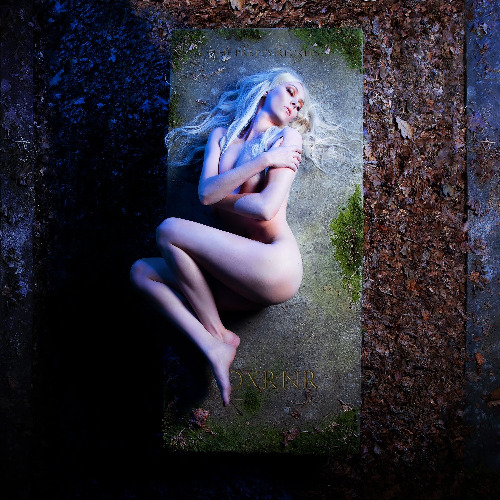 3RD EAR EXPERIENCE – Danny Frankel`s 3RD Ear Experience
ARMORED SAINT – Symbol Of Salvation Live
CHEAP TRICK – In Another World
ECLIPSE – Wired
FLOTSAM & JETSAM – Blood In The Water
MARTA GABRIEL – Metal Queens
ILIUM – Quanttum Evolution Event-EP
IRON JAWS – Declaration Of War
KING BUFFALO – Acheron
MYSTIC STORM – From The Ancient Chaos
NESTOR – Kids In A Ghost Town
PERPETUAL ETUDÊ – Now Is The Time
POOR LITTLE THINGS – Deal Breaker
PORTRAIT – At One With None
THE PRETTY RECKLESS – Death By Rock`n`Roll
PSYCHIC HIT – Solutio
SABRE – Without Warning
SENTINELS – Trasciende
THE SPACELORDS – Unknown Species
SUPERNOVA PLASMAJETS – Now Or Never
TREMONTI – Marching In Time
VICTORY – Gods Of Tomorrow
WARTOOTH – Programmed Dichotomy
WICKED SMILE – Wait For The Night
THE WILDHEARTS -21st Century Love Songs
[  alphabetisch  ]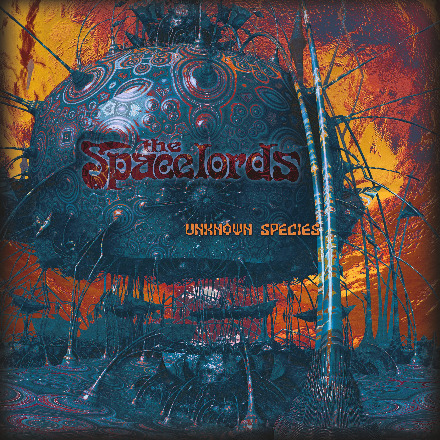 Beste Re-Releases:
SAVATAGE – Sirens (Vinyl)
TRIUMPH –Allied Forces 40th Anniversary (Box Set)
SIREN – Financial Suicide (CD)
FEAR OF GOD – Within The Veil (Vinyl)
HADES –Damnation (Vinyl)
KEEL – Streets Of Rock`n`Roll (Vinyl)
CIRITH UNGOL – Frost And Fire (Media Book)
BEZERKER – Lost (CD)
Zu spät entdeckte Perlen aus 2020:
LARKIN PO – Self Made Man
SLIFT – Ummon
Beste Cover:
POOR LITTLE THINGS – Deal Breaker
LORDE – Solar Power
Beste Bücher:
Eve Of Darkness – Toronto Heavy Metal in the 1980s
No Speed Limit: Quebec Metal (1964-1989)
Bestes Live-Erlebnis 2021:
Festival De Vouziers, Frankreich
Persönlichkeit des Jahres:
Svenja Flaßpöhler
Wixxer der deutschen Metal-Community des Jahres:
Leider zu viele um sie zu listen…
U.Violets
Top 30
WAZZARA – Cycles
DORDEDUH – Har
ANGSTSKRIG – Skyggespil
CARCASS – Torn Arteries
GEMMA – Gemma
THYRATHEN – ThanatOpsis
YOTH IRIA – As The Flame Withers
ADLIGA – Vobrazy
THE RUINS OF BEVERAST – The Thule Grimoires
SETH – La Morsure Du Christ
ALDA – A Distant Fire
ALTHARETH – Blood
ARGESH – Excommunica
CALLIOPHIS – Liquid Darkness
DÏATRÏBE – Odite Sermonis
DROTT – Orcus
EREMIT – Bearer Of Many Names
FLUISTERAARS – Gegrepen Door De Geest Der Zielsontluiking
KATRE – Behind The Resilience
LÂNTLOS – Wildhund
LEIÞLA – Sisyphus
MORAST – The Palingenesis
MORDRED – The Dark Parade
OBSCURA – A Valediction
SIJJIN – Sumerian Promises
THY CATAFALQUE – Vadak
TRIALOGOS – Stroh Zu Gold
UDÅNDE – Life Of A Purist
WOLVENNEST – Temple
YEAR OF NO LIGHT – Consolamentum
[  alphabetisch  ]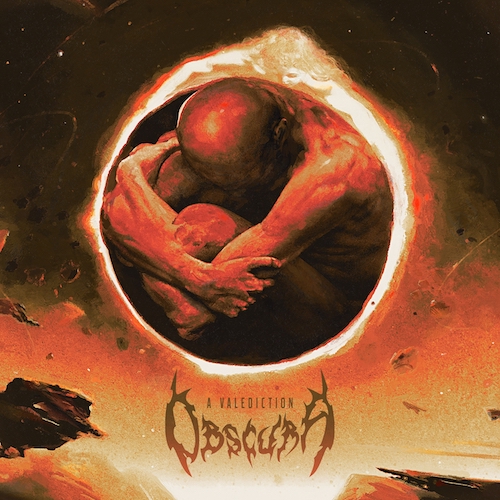 EPs:
IN APHELION – Luciferian Age.
Wär's keine EP: klar unter den Top 5! Aber das Debüt kommt ja schon im Frühjahr…
WHITE WARD – Debemur Morti
THE NEGATIVE BIAS – Tapeworm Pyramids
Too many (late) releases, too little time:
CYNIC – Ascension Codes, HEMELBESTORMER – Collide & Merge, WOUND – Serpent Crown, MIDNIGHT ODYSSEY – Biolume Part 2: The Golden Orb, FUNERAL MIST – Deiform, ILLUDIUM – Ash Of The Womb, ERNTE – Geist Und Hexerei, TREHA SEKTORI – Rejet, COUNT RAVEN – The Sixth Storm, THULCANDRA – A Dying Wish…uvm
Live als Stream:
Roadburn Redux, 16.-18.04.21, hat gezeigt, wie man ein lebendiges Festival über mehrere Tage und mit über 90 Bands, die an allen möglichen Orten auf der Welt spielen, auch virtuell aufziehen kann – unerreicht! Dazu das Ganze auch noch gratis… und die ersten Livealben sind daraus auch schon entstanden.
Dieses hier zwar diesmal nicht, aber IMPERIAL TRIUMPHANT's ´An Evening With Imperial Triumphant´ spielt, ebenfalls ohne Publikum, mindestens in derselben Liga.
So richtig Live & in Farbe: viel war's leider nicht, dafür geil!
Metal Méan, 21.08.21: BÜTCHER, SULPHUR AEON, WIEGEDOOD, MISÞYRMING… ein absoluter Abriss jagte den nächsten, und dann noch BØLZER und TRIUMPH OF DEATH – ein Träumchen!
Soulcrusher, 1.-2.10.21, Doornroosje Nijmegen: AUTARKH, WOLVENNEST, THE RUINS OF BEVERAST, CELESTE, REGARDE LES HOMMES TOMBER, SCHAMMASCH, BRIQUEVILLE… etc.pp., aber vor allem ORANSSI PAZUZU machen mit gigantischen Shows unter besten technischen Bedingungen klar, wieso sich der Weg nach Holland immer lohnt.
FRAYLE in Stuttgart und IGORRR in Straßburg haben das Ganze wunderbar abgerundet und bewiesen, dass Crossover niemals langweilig werden wird… es bleibt spannend!
Mario Wolskis
Top 30
BLIND GOLEM – A Dream Of Fantasy
DALRIADA – Öszelö
HAMMER KING – Hammer King
HERZEL – Le Dernier Rempart
NEPHILA – Nephila
[  alphabetisch  ]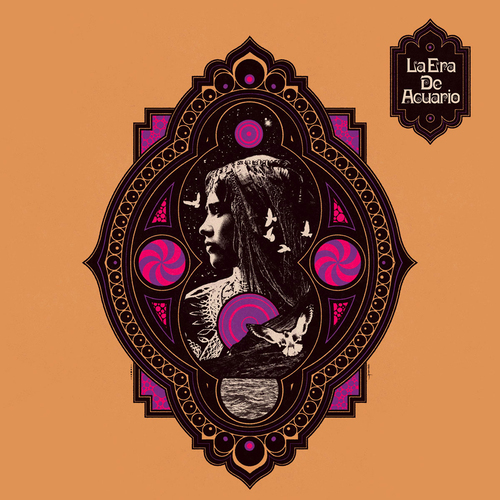 AGAINST EVIL – End Of The Line
ALICE COOPER – Detroit Stories
COURSE FOR CHAOS – Widerstand
GALAXY – On The Shore Of Life
TODD MICHAEL HALL – Sonic Healing
HEAVY FEATHER – Mountain Of Sugar
HELLOWEEN – Helloween
LA ERA DE ACUARIO – La Era De Acuario
LIQUID STEEL – Mountains Of Madness
LIQUID TENSION EXPERIMENT – 3
MORDRED – The Dark Parade
OPERA DIABOLICUS – Death Rides A Pale Horse
PRINS SVART – Sanning/Makt
PROFESSOR TIP TOP – Lanes Of Time
PROGNOISE – Lacrimal
REAPER'S REVENGE – Versus
RHABSTALLION – Back In The Saddle
SAINTED SINNERS – Taste It!
SCEPTOR – Rise To The Light
SEVEN SISTERS – Shadow Of A Fallen Star Pt. 1
SIREN'S RAIN – Rise Forth
SOMMO INQUISITORE – Anno Mille
SONS OF SOUNDS – Soundphonia
TERRA – Hypercube
TRANCE -Metal Forces
[  alphabetisch  ]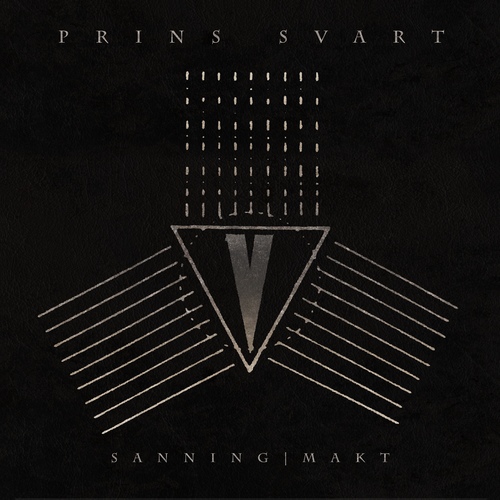 Remakes und Tributes:
IL ROVESCIO DELLA MEDAGLIA – La Bibbia 50th Anniversary Edition
POOR GENETIC MATERIAL – Spring Tidings 15th Anniversary Edition
WECKÖRHEAD – 2021
Less Leßmeisters
Top 30
AEON ZEN – Transversal
AMON SETHIS – Part 0: The Queen With Golden Hair
CULT OF SCARECROW – Tales Of The Sacrosanct Man
KENN NARDI – Trauma
LAURA MEADE – The Most Dangerous Woman In America
LOCH VOSTOK – Opus Ferox – The Great Escape
LUNAR SHADOW – Wish To Leave
TERRA ODIUM – Ne Plus Ultra
TORI AMOS – Ocean To Ocean
WITHERFALL – Curse Of Autumn
[  alphabetisch  ] 
3.2 – Third Impression
AL NAVARRO – Monsters – Parts One & Two
BARNABAS SKY – Inspirations
BLACK & DAMNED – Heavenly Creatures
CYCLOPEAN WALLS – Enter The Dreamlands
GRAVETY – Bow Down
HAMMER KING – Hammer King
HELLOWEEN – Helloween
PRINS SVART – Sanning/Makt
SCEPTOR – Rise To The Light
SILVER TALON – Decadence And Decay
STYX – Crash Of The Crown
TDW – The Days The Clock Stopped
TEMTRIS – Ritual Warfare
THE PRETTY RECKLESS – Death By Rock`n`Roll
THE STEEL WOODS – All Of Your Stones
TIMELESS HAUNT – Dark For Life
UNTO OTHERS – Strength
VOLA – Witness
ZYCH – Dante's Inferno Part I
[  alphabetisch  ]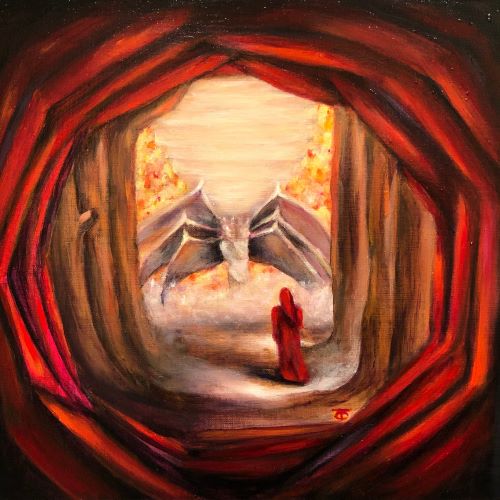 Country Special I: The Big Four from Italy
3 DREAMS NEVER DREAMT – Another Vivid Detail
AINUR – War Of The Jewels
ODD DIMENSION – The Blue Dawn
UNDER ATTACK – Virus Alert
Country Special II: The Big Four from Suomi
MASTORD – To Whom Bow Even The Trees
MINUTIAN – Magical Thinking
RIOGHAN – Blackened Sky (EP)
SIMULACRUM – Genesis
The late Jewels of 2020
GAIA GUARDA – Anatomy Of Fear 2020
GEOMETRY OF CHAOS – Soldiers Of The New World Order
PHENOMENA – Still The Night (Kompilation)
PYRAMAZE – Epitaph
VANDEN PLAS – The Ghost Experiment – Illumination
The short Straws
HELSTAR – Clad In Black + Vampiro (EP + Reissue)
MORTIFERO – The Death Ballads (EP)
SKYHAMMER – The Skyhammer (EP)
ZERO THEOREM – The Killing II (EP)
Born again (sinnvolle Reissues)
CULPRIT – First Offense
FLOATING OPERA – Floating Opera
SIREN – Financial Suicide
SPHINX – Here We Are
STEPHEN CRANE – Kicks
Songs des Jahres
AEON ZEN – Transversal
LOCH VOSTOK – Seize The Night
Coverversionen des Jahres
TROPE – Shout
UNTO OTHERS – Hell Is For Childen
Yes – I was live
STORM CRUSHER Birthday Party – Outdoor-Festival der Freiheit
KEEP IT TRUE RISING – Indoor-Festival der Freiheit
High Hopes for 2022
nothing has changed – also bleiben die wichtigsten Wünsche von 2020:
Liebe, Respekt, Nachdenken & Menschlichkeit werden wieder gesellschaftsfähig
Spontane Selbstentzündung des Diktatorenpacks und aller Social Media Hater
REVOLUTION! Frei nach Operation: Mindcrime (1988)
Harald Pfeiffers
Top 30
TORI AMOS – Ocean To Ocean
RONNIE ATKINS – One Shot
ERIC BIBB – Dear America
JERRY CANTRELL – Brighten
CARCASS – Torn Arteries
COUNT RAVEN – The Sixth Storm
CRANEIUM – Unknown Heights
DAVE GAHAN & SOULSAVERS – Imposter
MICK FLEETWOOD & FRIENDS – Celebrate The Music Of Peter Green
And The Early Years Of Fleetwood Mac
[  alphabetisch  ]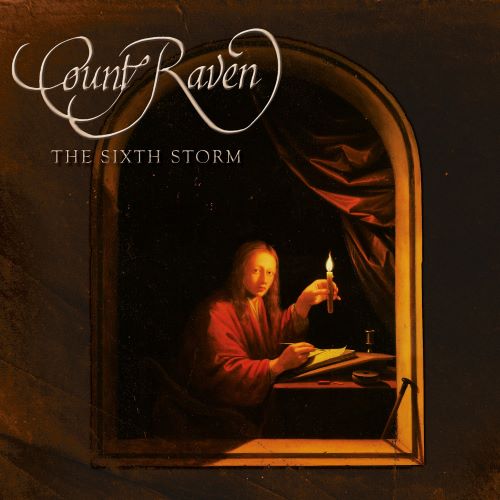 THE GEORGIA THUNDERBOLTS – Can We Get A Witness
GOV'T MULE – Heavy Load Blues
V/A Highway Butterfly: The Songs Of Neal Casal
LARKIN POE & NU DECO ENSEMBLE – Paint The Roses
COLIN LINDEN – Blow
THE LUCID FURS – Damn! That Was Easy
TOM MORELLO – The Atlas Underground Fire
EMMA RUTH RUNDLE – Engine Of Hell
THE TEA PARTY – Blood Moon Rising
[  alphabetisch  ] 
erstmals 2021 veröffentlicht:
CHUCK BERRY – Live From BLueberry Hill
GARY MOORE – How Blue Can You Get
MOTÖRHEAD – Louder Than Noise… Live in Berlin
MUDDY WATERS – The Montreux Years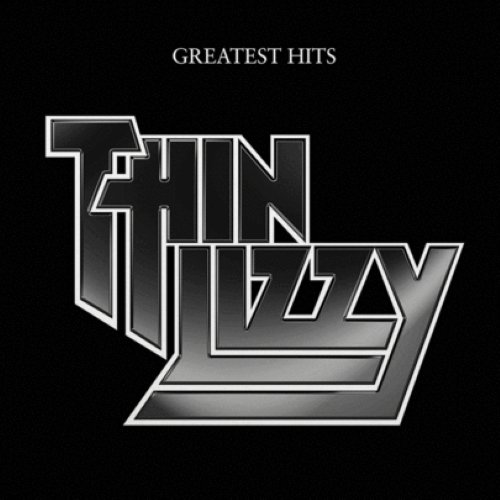 2021 wiederveröffentlicht:
ASSASSIN – Holy Terror / The Saga Of Nemesis
FAUST – 1971-1974
FEAR OF GOD – Toxic Voodoo
RORY GALLAGHER – Rory Gallagher
POPOL VUH – Vol. 2 – Acoustic & Ambient Spheres
SIREN – Financial Suicide
THIN LIZZY – Greatest Hits
TOKYO BLADE – Night Of The Blade – The Night Before
Don Carlos'
Top 30
MYSTIC STORM – From The Ancient Chaos
SILVER TALON – Decadence & Decay
THE MAMMUTHUS – Last Trumpet Of A Giant
THRONEHAMMER – Incantation Rites
WHEEL – Preserved In Time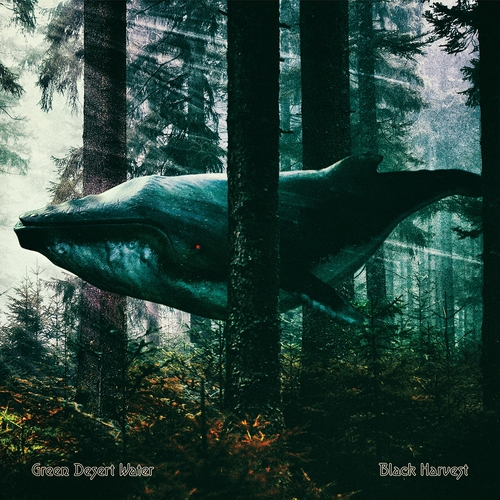 ANGELUS APATRIDA – Angelus Apatrida
DEE SNIDER – Leave A Scar
EXISTANCE – Wolf Attack
EXODUS – Persona Non Grata
FLOTSAM & JETSAM – Blood In The Water
GREEN LUNG – Black Harvest
GRIEF COLLECTOR – En Delirium
HERZEL – Le Dernier Rempart
HTTTEN – Triumph & Tragedy
IN VAIN – All Hope Is Gone
IRON FATE – Crimson Messiah
IRON MAIDEN – Senjutsu
KHEMMIS – Deceiver
LORD VICAR – The Black Powder
LUCIFER'S HAMMER – The Trip
MASTODON – Hushed And Grim
PHARAOH – The Powers That Be
ROBOTS OF THE ANCIENT WORLD – Mystic Goddess
SKYEYE – Soldiers Of Light
SORCERER – Dire Prophecy
STARLIGHT RITUAL – Sealed In Starlight
TENTATION – Le Berceau Des Dieux
THORIUM – Empires In The Sun
TOWER – Shock To The System
WITHERFALL – Curse Of Autumn
[  alphabetisch  ]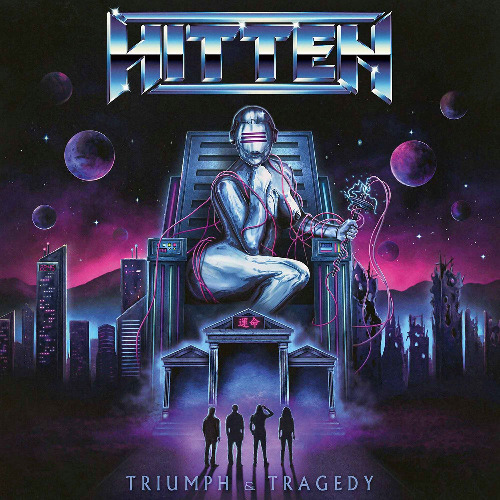 Markus Gps'
Top 20
1  SOEN – Imperial
2  CYCLOPEAN WALLS – Enter The Dreamlands
3  SEVENTH CRYSTAL – Delirium
4  SILVER TALON – Decadence And Decay
5  A KEW'S TAG – Hephioz
6  SEVEN SISTERS – Shadow Of A Fallen Star Pt. 1
7  SHUMAUN – Memories & Intuition
8  SQUID – Bright Green Field
9  IOTUNN – Access All Worlds
10  STYX – Crash Of The Crown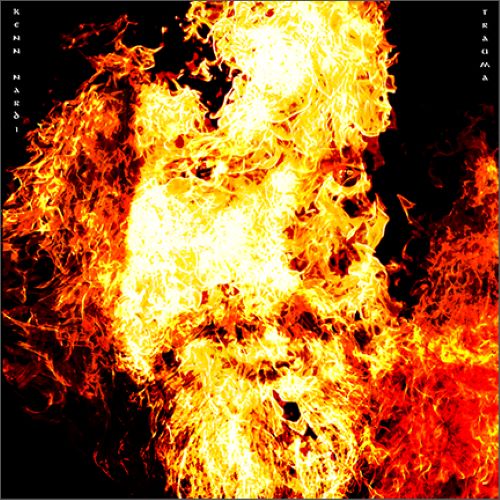 CHEVELLE – Niratias
CROWNE – Kings In The North
KENN NARDI – Trauma
PORTRAIT – At One With None
SEPTAGON – We Only Die Once
SUBTERRANEAN MASQUERADE – Mountain Fever
SYLVAN – One To Zero
THE VICOUS HEAD SOCIETY – Extinction Level Event
WET – Retransmission
WITHERFALL – Curse Of Autumn
[  alphabetisch  ] 
Sir Lord Dooms
Top 20
DARKTHRONE – Eternal Hails….
EXODUS – Persona No Grata
HERZEL – Le Dernier Rempart
IRON MAIDEN – Senjutsu
PFM – I Dreamed Of Electric Sheep / Ho Sognato Pecore Elettriche
[  alphabetisch  ]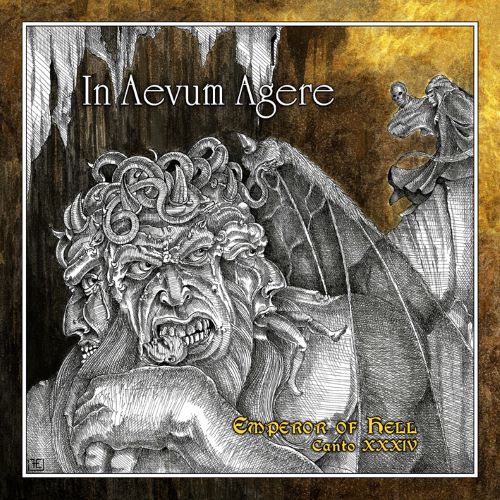 ANCIENT EMPIRE – Priest Of Stygia
CEREBRAL ROT – Excretion Of Mortality
CIRITH UNGOL – Half Past Human EP
GRAVETY – Bow Down
HOME STYLE – Brain Drill Poetry
ILLUM ADORA – Ophidian Kult
IN AEVUM AGERE – Emperor Of Hell – Canto XXXIV
ISSOLEI – Cilicium
MORK – Katedralen
SELFDEVOURED – Misanthropic Harmonies
THE LIMIT – Caveman Logic
THRONEHAMMER – Incantation Rites
TYRANN – Djävulens Musik
WARMOON LORD – Battlespells
YOTH IRIA – As The Flame Withers
[  alphabetisch  ]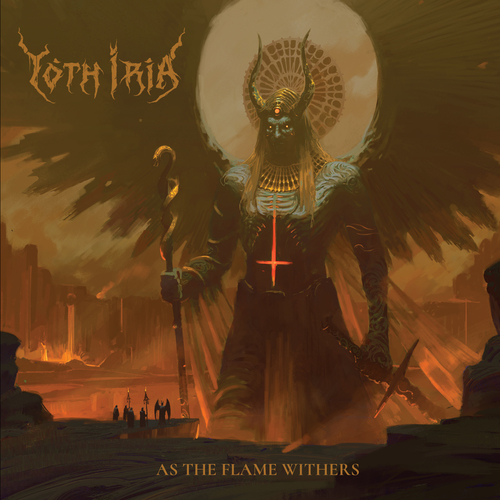 Frohe Weihnachten und einen "Guten Rutsch" ins neue Jahr wünschen Euch

Ute, Carlos, Harald, Jürgen, Less,
Mario, Marcus, Markus, Michael und Sascha
im Namen des gesamten SaitenKult-Teams!