~ Interview mit James Bird ~
---
MASON HILL ist ein famoser Newcomer, der seit Jahren in den höchsten Tönen gelobt wird. Jetzt steht endlich das Debüt in den Läden (Review siehe hier) – und wir mit dem Mikrofon vor der Nase von Gitarrist James Bird.
MASON HILL have existed for over ten years – for a newcomer a long time. Do you still feel like a newcomer?
James: We definitely do! The early days were during high school, MASON HILL only properly began as you see it today with the full line up around 2017/2018, it took us a long time as a grassroots band to find our members and start gigging. There are many things we have been yet to do for various reasons so the fact our debut album is only just about to come out makes us feel like we are just about to start on a fresh slate!
You will be celebrated as hopefuls for just as long. Did these expectations become a burden for you in between?
That's a great question! For a lot of our time as a band we have been asked many times about an album and when we would be bringing it out, but of course we had hurdles to get through first before we could make our album! So yes it was difficult to feel like we were letting fans down however at the same time we didn't really have a choice, hence where the name ´Against The Wall´ began. With that being said though the fans have also been incredibly supportive and understanding which we thank them for.
Which problems threw you back again and again on the way to your debut? After all, you had to start a Kickstarter campaign …
Well, the normal kinds of issues new grassroots bands tend to face such as trying to find members to create a solid established group, as mentioned above we didn't complete our line up until around 2017/2018. Then of course some music industry issues which took us some time to get through and now when we finally have the album created with the help of Kickstarters we all have Covid 19 to deal with!
So it's been a bit of a rocky, crazy road however we have had so many amazing positives as well. We are still bursting with passion, energy and ready to get going as soon as covid 19 allows us to gig again.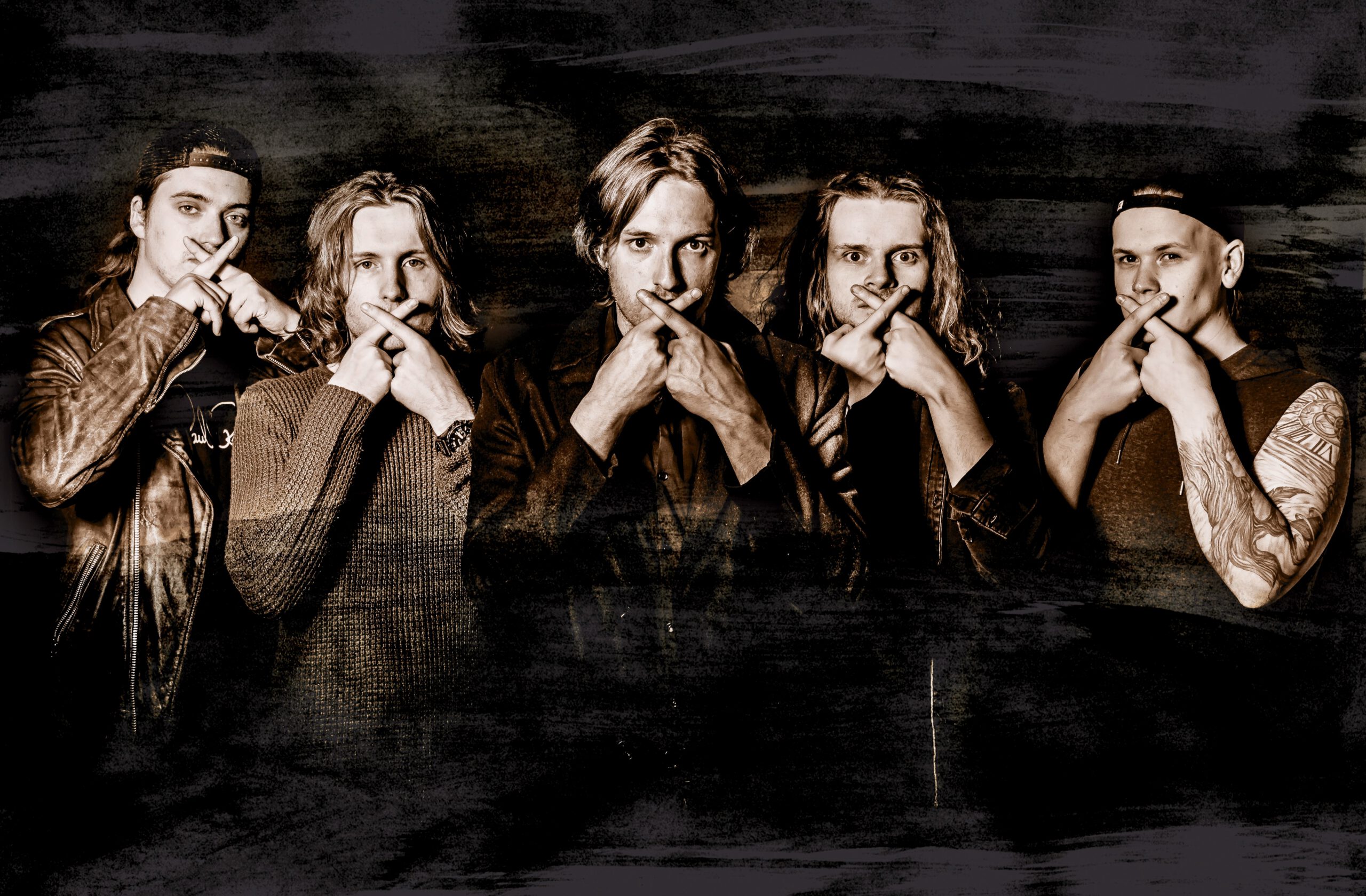 In all the years since you've definitely gotten smarter in dealing with the business. But was there a time to give up everything?
As everything in life there can be difficult times which make you feel like giving up so yeah for sure we have had the highest highs and the lowest lows but its the highs that keep us together, its the support we have and the fact we all believe in this band which keeps us striving forward. Giving up is simply not an option for us!
You have given up a lot for the band anyway … studies … a swimmer career … Have you ever regretted these hardships?
We don't regret anything so far and the reason for that is because we feel we have done what is right for us. Everything we have experienced so far have been incredibly valuable for our understanding of the music industry.
How did your life partner cope with these tense years with you?
We all have family, friends and partners in our lives who have been incredibly patient and supportive of MASON HILL. Without such a support system we would not be a band today and without the generosity of our fans through Kickstarter we would have no album!
Is there a Glasgow rock scene where you could talk to other musicians about all the problems?
We try to focus on all of the good and all of the positive that comes with being in the band. In the times we live in today when everything can appear so negative we have pushed forward and remained in good spirits and tried to be there for each other and our fans.
How did you actually spend your time before MASON HILL?  I think Scott and you already know each other from school.
Yeah, this is true, me and Scott were high school friends! I had actually moved country from England to Scotland when I was 13 years old, Scott happened to be one of my early friends in School. I had been playing guitar since I was 9 and Scott also had just started to be a musician so we naturally found ourselves talking with the mutual aim to start a band!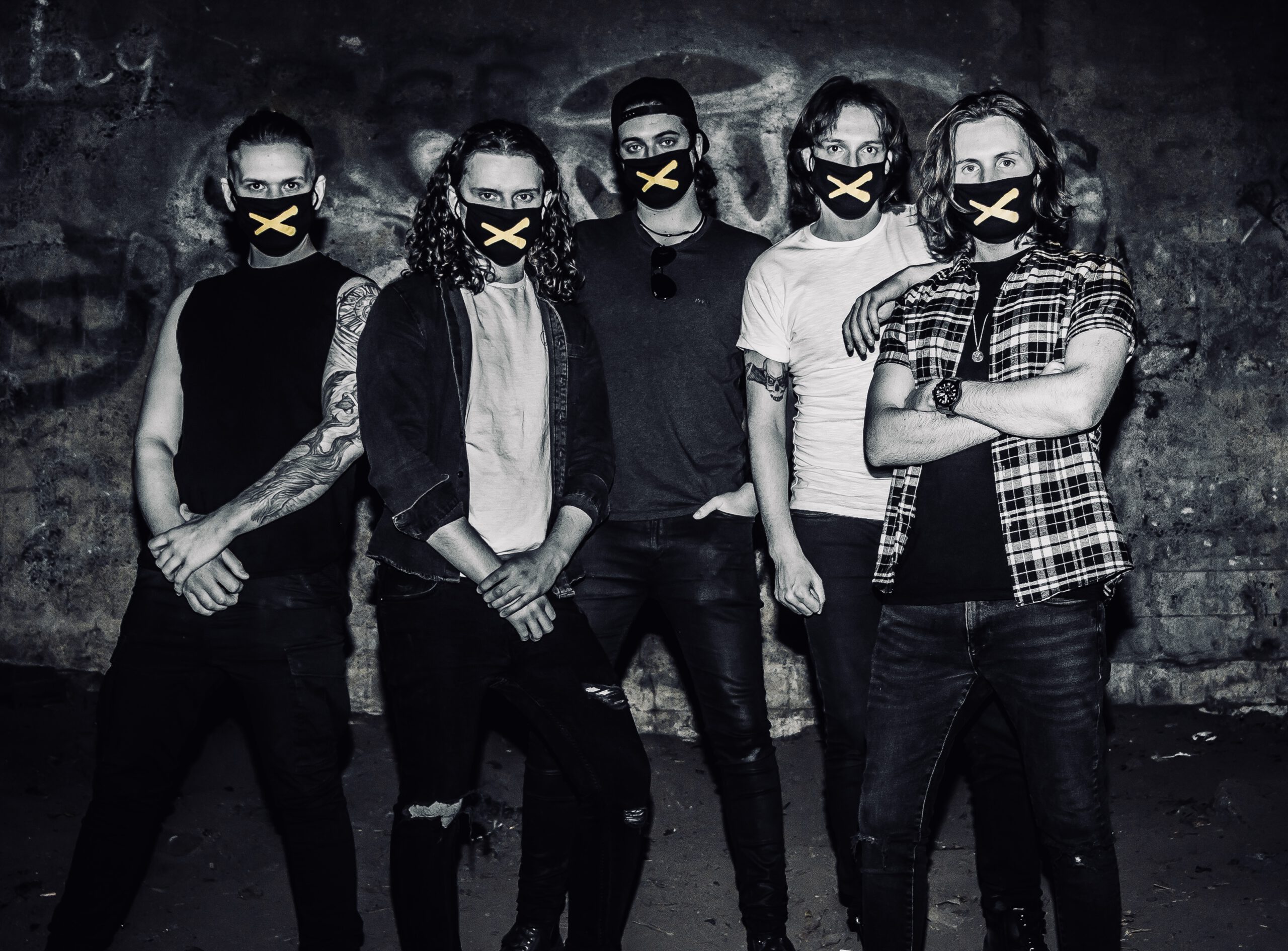 And how did you find each other as a quintet?
Well, we always intended to be a quintet it was just so difficult to find the right member who ticked all the boxes so Scott (lead vocals) stood in on the rhythm guitar until we someday found our missing guy who turned out to be Marc (Montgomery – the ed.)! He joined the band in 2017/2018.
Have your own personal taste in music changed in the last ten years?
Absolutely ! It's only natural that as time goes by we as people change and find we like things today we maybe didn't like before! A lot of us have always been huge metal fans but over the years we have taken influence from so many other types of artists to broaden our influences.
However, you have continued to refine the sound of the band and have now brought it to its first major highlight, the debut. How long have you been in the studio for the recordings, for the production?
We began the recording in November 2019 and it was finished by January 2020. The rest of the production took another few months as we needed Scott to go and record his vocals in New York and then after that Chris Sheldon mixed it. It was a super awesome time but of course now and then it was stressful haha! For the most part though it was great!
What is your plan from the time of the debut release?
Our plan is to do a live stream over on our facebook and Youtube pages because we can't gig! We're just going to keep pushing this album on our social media platforms and plan for a tour as soon as covid restrictions allow us to do so. So yeah the aim is to persevere corona virus and get out there back on the road as soon as possible.
Have you already written a handful of new songs and are you already planning the upcoming album?
I have a few things in the pipeline which are sounding amazing so far! It makes me not only excited for people to hear the debut album but also what is in store for a potential second album or 2nd EP. We'll figure out what's next when we have a better grip of Covid 19.
https://www.facebook.com/masonhillofficial/
---
Fotos: Michael Bruce